Welcome to the Kidron Volleyball Club


2014 Tournament Champions
Pictured below are our teams that have placed 1st in tournaments this season. For more details and larger images, please view our Gallery of Champions by clicking any of the photos.

------------------------------------------------------------------

Tournament Information and Directions
Information regarding tournaments can be accessed from the Ohio Valley Region website (
www.ovr.org
). To retrieve information about an upcoming tournament, please
click here
, and then provide the relevant criteria. Once you have located your tournament, click the Players' Info link to retrieve all the details, including starting times and directions.
Sportsmanship Statement

The Kidron Volleyball Club is committed to the very highest standards of sportsmanship for players, coaches, parents, family members and friends. Disrespect and negative criticism of officials, teammates, opponents, opponents' coaches, parents and others is completely unacceptable. We (players, parents, and coaches) all represent the club, so let's be sure to do so in an honorable, dignified, graceful, and respectful manner.

Gallery of Champions
This page showcases Kidron teams that have won Gold during the current season. Take a look!

Bad Weather and Practices

As a reminder, when the weather is bad, please never take risks if you are not comfortable with the driving conditions.
If you have any questions, please feel free to contact John Finn at
jfinn@wooster.edu
.
Thank you!


_______________________________
Weather Watch For
All practices are on as scheduled today.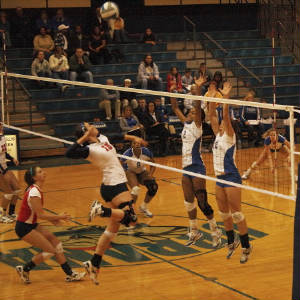 _______________________________