Welcome to the Kidron Volleyball Club


The rosters for each team are now posted online. Please click the Teams - 2015 link in the left margin. There may be one or two alterations because of extenuating circumstances, but other than that, this will be your team for 2015. Best wishes for a very successful season.
Ordering Uniforms and Accessories
Carmichael's Online Store is now open for business. To access the site, visit https://tuosystems.com.
You should have received an email containing the username and password. If you need login information, please contact us at kvbc@embarqmail.com.
If you have any other questions pertaining to the ordering of uniforms, please contact Mark McClain at mmcclain24@gmail.com.
The deadline for completing and submitting fundraising orders is November 30th.
Many players have earned a significant portion of their club fees through fundraising. For details about this program, please visit our website at Fundraising.
If you have questions, please contact Sheri Finn at slf5225@yahoo.com
Uniform Sizing


If you were not able to make it to the uniform sizing on Saturday, 11/22, you will need to contact our representative, Mark, McClain (mmcclain24@gmail.com) if you want to be sized.
Kidron Volleyball Club Celebrates New Home
The Kidron Volleyball Club has relocated its primary practice facility to The Greene Center on Kidron Road, allowing us to sponsor 15 teams in 2015.

We will also have satellite locations at Triway and Wooster High Schools. Each team will practice for 90 minutes on Sundays and 90 minutes on one night during the week (Monday through Thursday).

Tournament Information and Directions
Information regarding tournaments can be accessed from the Ohio Valley Region website (
www.ovr.org
). To retrieve information about an upcoming tournament, please
click here
, and then provide the relevant criteria. Once you have located your tournament, click the Players' Info link to retrieve all the details, including starting times and directions.
Sportsmanship Statement


The Kidron Volleyball Club is committed to the very highest standards of sportsmanship for players, coaches, parents, family members and friends. Disrespect and negative criticism of officials, teammates, opponents, opponents' coaches, parents and others is entirely unacceptable. We (players, parents, and coaches) all represent the club, so let's be sure to do so in an honorable, dignified, graceful, and respectful manner.
Bad Weather and Practices

As a reminder, when the weather is bad, please never take risks if you are not comfortable with the driving conditions.
If you have any questions, please feel free to contact John Finn at
jfinn@wooster.edu
.
Thank you!


_______________________________
Weather Watch For
All practices are on as scheduled today.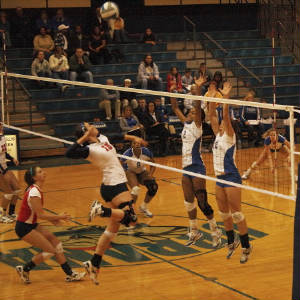 _______________________________