Welcome to the Kidron Volleyball Club


No Sunday Practices at Dalton
Due to the club hosting a tournament at Dalton High School, no practices will be held this Sunday, 4/13/14.
Modified Gault Practice Schedule, Beginning April 7th
Gault: Weeknights (Beginning April 7th)
| | | | | |
| --- | --- | --- | --- | --- |
| Time | Monday | Tuesday | Wednesday | Thursday |
| 6:30-8 Ct. 1 | 14R Finn * | Lessons (Mar. 25) | 18 Crawford | 13 Shilling |
| 6:30-8 Ct. 2 | 13 Momchilov * | | 18 Kelley | 13 Hostetler |
| 6:30-8 Ct. 3 | 12 Clark * | | 12 Crawford | 16 Hewitt |
| 6:30-8 Ct. 4 | | | 12 Sweeney | 16 Clark |
* Starting March 31st
Free Jump Training Seminar
The Cleveland Clinic is offering a FREE Jump Right Jumping Seminar on Saturday, April 12th. The primary purpose of this training is to reduce the risk of injury from improper landing. For more information, please click here.
Online Certification for All Junior Players Required by Feb. 15


The Ohio Valley Region has mandated that all junior players become certified to keep the scorebook and libero tracker and to serve as the second official at tournaments. With that in mind, please review these instructions and complete the certification online.


If possible, we would like to have this done by Feb. 15. If you have any questions, please contact John Finn (jfinn@wooster.edu).
Uniform Care
In laundering your daughter's uniform, please wash in cold water and hang dry. Do not put the jerseys in the dryer because the numbers and letters will likely separate.

------------------------------------------------------------------

Tournament Information and Directions
Information regarding tournaments can be accessed from the Ohio Valley Region website (
www.ovr.org
). To retrieve information about an upcoming tournament, please
click here
, and then provide the relevant criteria. Once you have located your tournament, click the Players' Info link to retrieve all the details, including starting times and directions.
Sportsmanship Statement

The Kidron Volleyball Club is committed to the very highest standards of sportsmanship for players, coaches, parents, family members and friends. Disrespect and negative criticism of officials, teammates, opponents, opponents' coaches, parents and others is completely unacceptable. We (players, parents, and coaches) all represent the club, so let's be sure to do so in an honorable, dignified, graceful, and respectful manner.

Gallery of Champions
This page showcases Kidron teams that have won Gold during the current season. Take a look!

Bad Weather and Practices

As a reminder, when the weather is bad, please never take risks if you are not comfortable with the driving conditions.
If you have any questions, please feel free to contact John Finn at
jfinn@wooster.edu
.
Thank you!


_______________________________
Weather Watch For
All practices are on as scheduled today.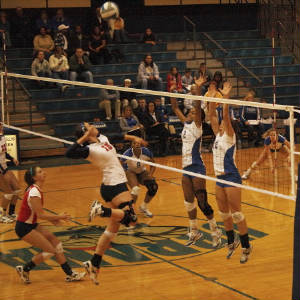 _______________________________